Simplify and optimize your daily routines with these user-friendly tools that enhance organization and productivity. From tracking chores and household expenses to creating meal plans and maintaining shopping lists, these templates offer a comprehensive solution to effortlessly manage your domestic life. Explore the possibilities and transform your living space into a well-organized oasis with these invaluable Notion templates.
Subscription Tracker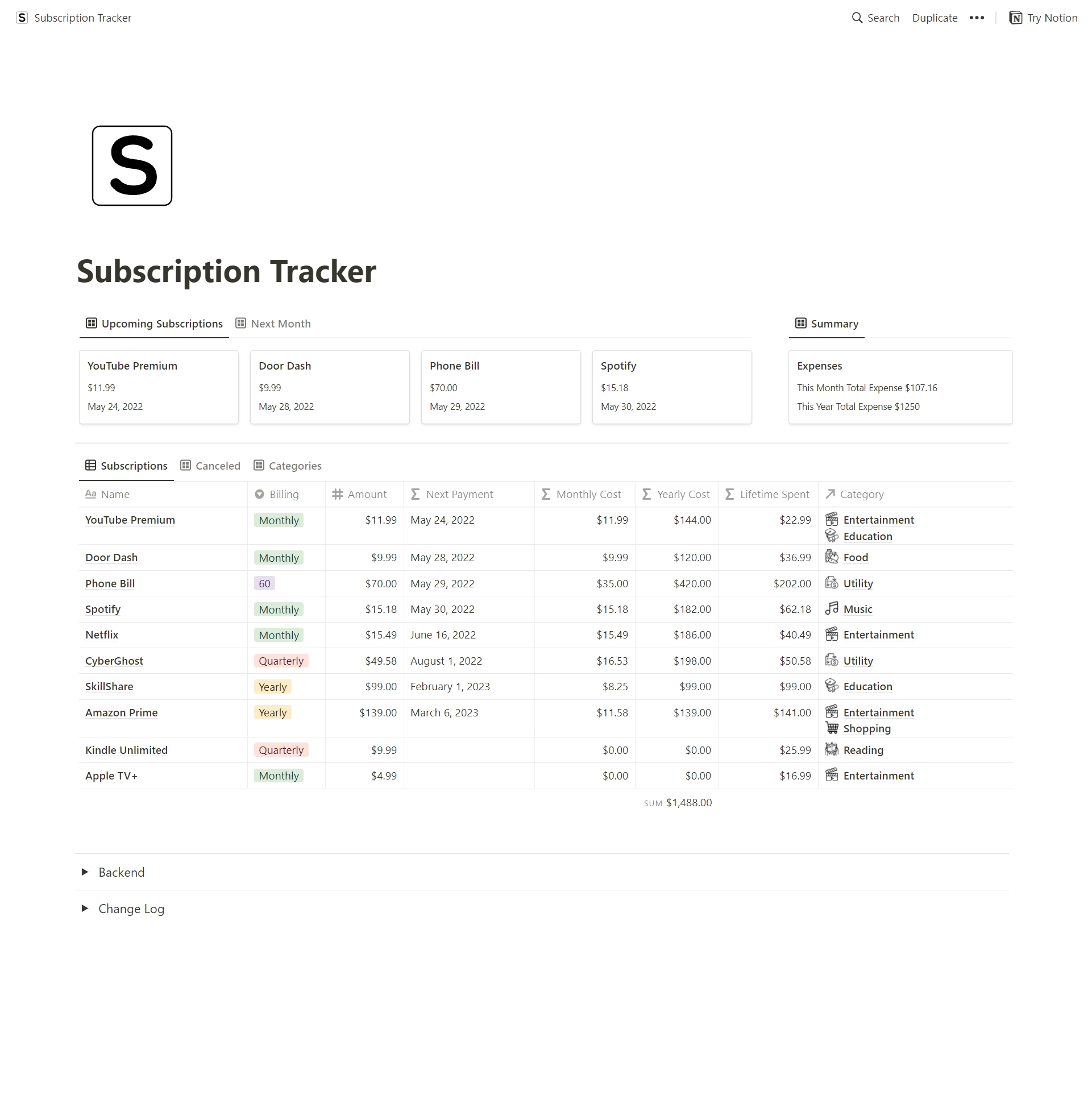 Effortlessly track your subscriptions with this Subscription Tracker. Set custom billing cycles, view upcoming payments, and categorize your subscriptions. Get detailed cost breakdowns and track your expenses monthly and yearly. Take control of your subscriptions and stay on top of your finances.
Nanny Dashboard Template
Leaving your children with the nanny has not always been an easy task. You have to give a lot of information so that they take care of your baby in the best way. Imagine a way to indicate all the important information about your baby in one single link!
Household Tasks and Chore Tracker
This user-friendly notion template is designed to help you keep track of your cleaning and chores, and make your life a little bit easier
Plant Manager
The Plant Manager Notion Template gives an estimate of when your plant needs watered, place to track progress of your plants, view of all of your plants, graveyard for those you have lost, wishlist for plants you want, hospital for plants, etc.
Lore Keeper 5e Campaign Planner for D&D
In the Lore Keeper 5e Notion Template, you'll find everything you need to start your own TTRPG adventures quickly and methodically for Dungeons and Dragons (D&D).
Airbnb Type Property Rental Website Template
Planning to put your place on rent? Not sure how to create a website?
Just duplicate this template, edit content and voila! you have your business site ready in minutes!
Notion Board Games Manager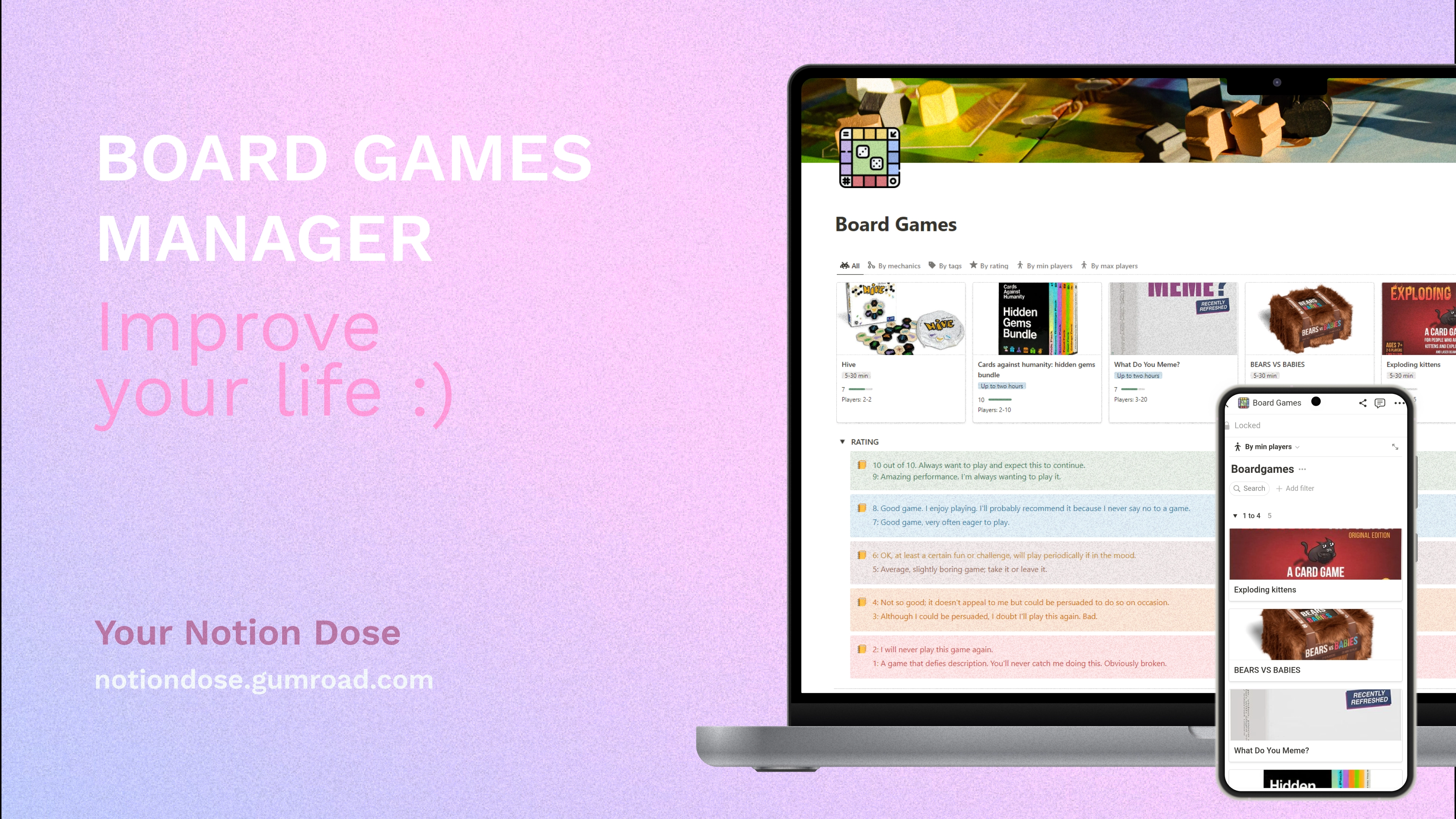 Created to address common challenges during game nights, the Game Night Notion Template is a convenient solution for organizing and selecting board games.
Brewmatic - The Ultimate Specialty Coffee OS
Brewmatic is a Notion template and iOS shortcuts pack that helps you track, rate and log your brews across all your devices.
Budget Planner (Minimalist)
Introducing the Budget Planner, a Notion template designed to help you effectively plan your budget and achieve your financial goals.
Celebration & Party Planner Notion Template
Party Planner Notion Template! will help you plan for any upcoming holidays, celebrations, and parties!